8 bit Nostalgia
Hey
One day I imported the "mask" file instead of the "satelite" picture (world makers know what I am talking about) by misstake.
I realized I missed a lot of old gaming so I made this.. don't get your hopes up. Its nothing really but to sumarize.
One small forest world
Custom made objects
Soldiers that run faster, one red and one blue.
Ugly weapons (minigun, laser rifle and rocket launcher)
One CTF mission included, credits to Moerderhoschi
A track by Wizwars that put you in the right spirit.
Hope you guys enjoy
Download:
8Bit Nostalgia
(13 mb)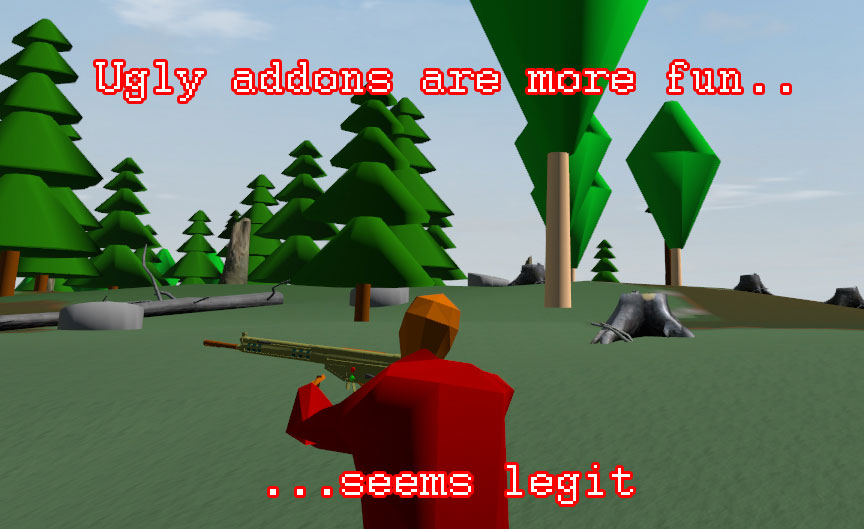 Comments